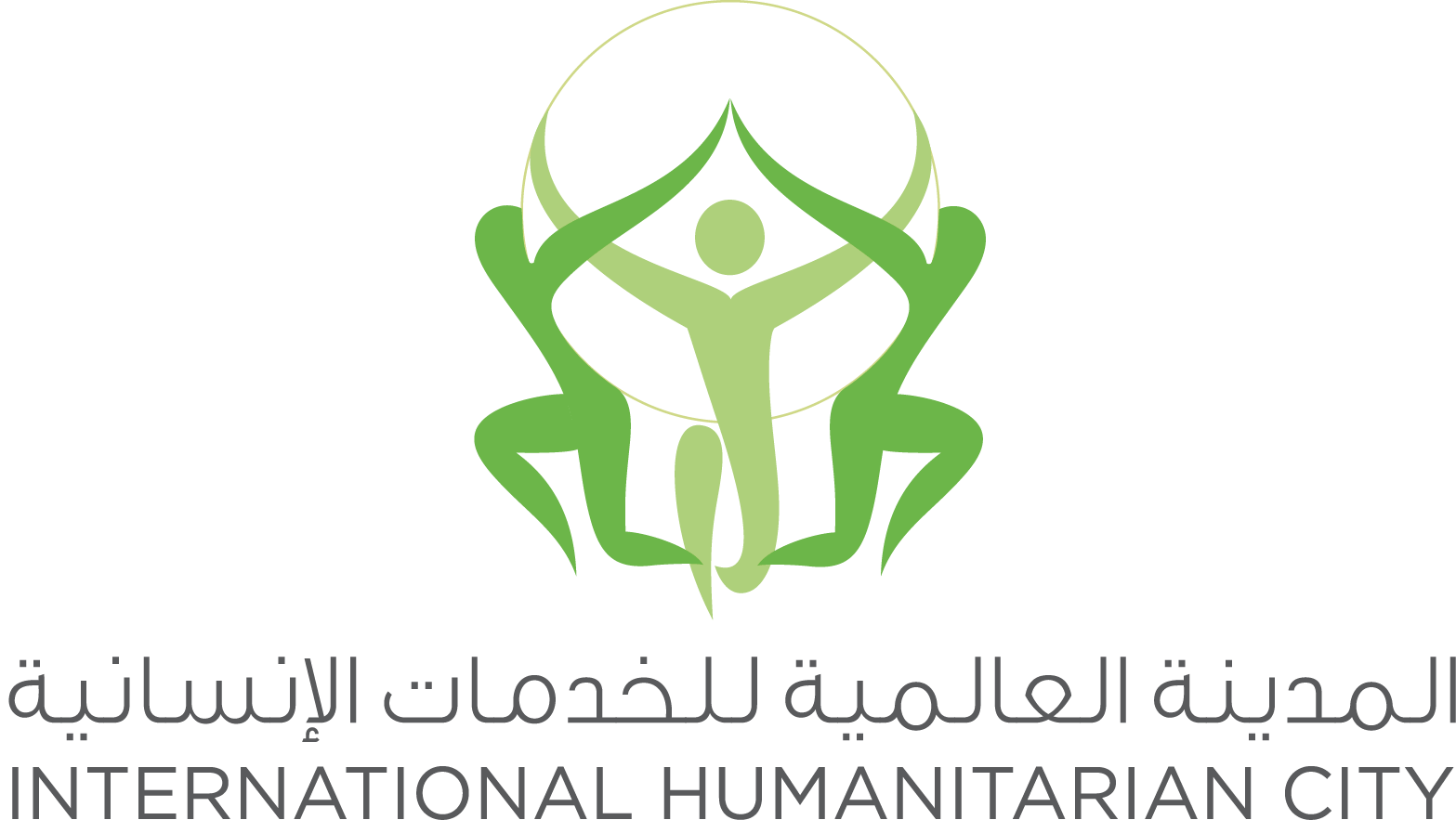 About The International Humanitarian City (IHC)
The Dubai International Humanitarian City (IHC) is the largest humanitarian hub in the world. Founded in 2003 by His Highness Sheikh Mohammed bin Rashid Al Maktoum, Vice-President and Prime Minister of the United Arab Emirates and Ruler of Dubai, through the merger of Dubai Aid City and Dubai Humanitarian City.
The International Humanitarian City is the only non-profit, independent, humanitarian free-zone Authority hosting a community of around 87 members comprised of UN organisations, non-profits and non-governmental organisations, in addition to commercial companies. The International Humanitarian community in Dubai consists of about 500 people representing more than 68 nationalities.
In 2011, the International Humanitarian City was relocated into its current strategic location near Al Maktoum Airport and close to Jebel Ali Port, by tripling its size from the previous 30,000 square meters to 90,000 square meters and facilitating members' shipments from sea to air in as little as 10 minutes.
Today, the International Humanitarian City offices and warehouses have further expanded to 135,000 square meters in size.
The International Humanitarian City together with its community is continuing its journey by preparing itself for new challenges, creating new synergies and partnerships with innovators, and private sector players operating with high-level standards. In addition, IHC values the engagement with academic institutions, to share knowledge and experiences to create opportunities to prepare the future generation of humanitarian workers.
Due to Dubai's strategic geographic position on the path between Middle East, Asia, and Africa, and with IHC being located only 10 minutes away from the Jebel Ali seaport and Al Maktoum airport, IHC enables the humanitarian community to reach, within 4-8 hours, two-thirds of the world population living in hazard-prone areas.
Across the years, IHC's humanitarian community has been able to dispatch and serve populations affected by disasters in the Pacific Islands as well as into the Caribbean, hence proving its international role.
Location:
ADDRESS:
International Humanitarian City (IHC)
Dubai Industrial City Complex, Mohammed Bin Zayed Road (near Al Maktoum International Airport)
P.O. Box: 506030 Dubai, UAE
https://www.google.com/maps/place/International+Humanitarian+City/@24.8948865,55.0690126,17z/data=!3m1!4b1!4m5!3m4!1s0x3e5f0c0ab25ebf1d:0xf42555e40851a38a!8m2!3d24.8948865!4d55.0712013?hl=en-US
Visit Website
Back to Strategic Partners