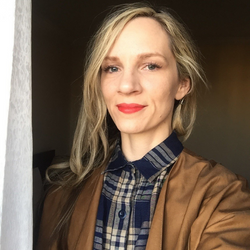 Kristin Hall
Head of Major Donors and N4G Strategy, Partnerships & Brands, Power of Nutrition.
Kristin joined The Power of Nutrition in 2019 where she leads major donor relationships and the development and implementation of the organizations' Nutrition for Growth strategy. She has nearly 15 years of experience working in child and adolescent nutrition across various contexts, primarily focused on hunger relief efforts.
Most recently, Kristin worked at the Global Panel on Agricultural and Food Systems for Nutrition. She led their partnerships and engagement efforts through targeted global advocacy and in-country dialogues, sensitising government stakeholders in low- and middle – income countries on personalised opportunities to realign their nutrition policies towards healthy diets and sustainable food systems.
Prior to this, Kristin worked in Lebanon leading partnerships and programme development efforts for a local humanitarian non-profit organisation. Her responsibilities included oversight and creative responsibility for all funding campaigns and partnership expansion in all three countries of operation.
Kristin also led hunger relief efforts within the Oregon US Department of Education as a Child Nutrition Specialist, where she focused on improving school feeding programmes and supporting nutrition education programming in school settings.
Born in The Pacific Northwest of the United States, Kristin has a MSc in Human Nutrition and is a Registered
Back to Speaker List