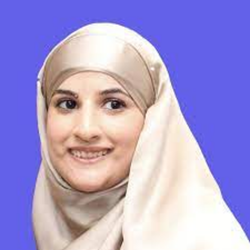 Safiya Abdullah Mohamed Al Bahlani
Artist & Owner
Safiya Arts Gallery
Safiya Arts Gallery is a neighborhood gallery. It is an exhibition and studio space that provides a platform for local art and creativity.
The gallery seeks to showcase Oman and its endless stories through various possibilities in art.
Safiya Arts Gallery promotes, sells, and exhibits the work of Safiya and local artists and artisans, throughout the year.
The gallery is moving forward in becoming a hub for exhibiting exciting artworks and bringing the community to art and art to the community.
Alongside with the gallery there is Safiya Arts Studio, that provides art workshops for all ages. The various workshops and lessons are not only to teach art techniques but channeling these sessions as a therapy and learning about oneself through arts.
Back to Speaker List