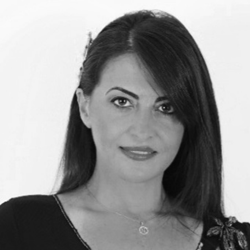 Dr. Nadia Cheaib
Founder & Chairwoman
ClinGroup & President Hope MCF
Dr. Nadia Cheaib is a French Lebanese Social Entrepreneur in the health sector in Africa and Mediterranean region. After her graduation from French Pharmacy and Medical universities, she occupied several major positions in French health institutions as head quality assurance, head regulatory, and head research and development. Dr. Cheaib founded ClinGroup in 2002, expanding services into health R&D, digital and quality systems development, and capacity building expertise to the public and private health industry sectors in over 50 countries in Europe, Africa, and Mediterranean regions.
Dedicated to philanthropy following her father's legacy, Dr. Cheaib founded Hope MCF, a regional organization initiating partnerships in support of children's education, women empowerment, environment sustainability, young leaders' empowerment, and access to healthcare. Hope MCF plays a significant role as an umbrella organization actively advocating among NGOs for sustainable, effective, transparent partnerships, bridging to synergize between stakeholders for optimal impact and outreach. Hope MCF is a recognized partner and affiliate to major international and regional ministries and institutions, aligning objectives and activities to the UNDP's seventeen 2030 Sustainable Development Goals.
Dr. Cheaib has received many international awards, including being listed as one of Forbes Most Influential Arab Women for six consecutive years. Dr. Cheaib is also an artist and author, and has shared her story in her book, Doctor in Error, whose profits are dedicated to treating woman battling cancer in Africa and the Middle East.
Dr. Cheaib's song, Father Love (3yoonak 3enwani), can be found at
https://www.youtube.com/watch?v=8r2XGN4lk1A
)
Back to Speaker List