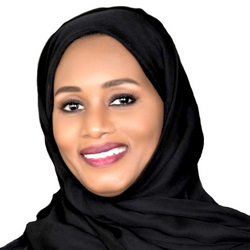 Dr. Tarifa Al Zaabi
Acting Director General/Deputy Director General
International Center for Biosaline Agriculture (ICBA)
Dr. Tarifa A. Alzaabi joined ICBA as Deputy Director General in August 2019. She has 20 years of executive and leadership experience in higher education institutions, developing services and strategies through innovation, research, and capacity development.
As a social scientist, in her current role with ICBA, Dr. Tarifa A. Alzaabi promotes for sustaining food security systems and modernization of agriculture through capacity development, women and youth engagement, as well as agripreneurship. She has also presented ICBA's research-for-development work at many major international conferences and forums.
Dr. Alzaabi serves on advisory committees and groups, including the UAE's Ag-Tech Development Committee, and the Global SME Policy Network (GSPN).
Prior to joining ICBA, she was Director of Dubai Women's College, Higher Colleges of Technology. She is also an edupreneur and a winner of His Highness Sheikh Mohammed Bin Rashid Al Maktoum SME Award as Businesswoman of the Year 2015. And currently was a winner of the Emirates Women Award 2020 as for the category of Best Career Achievements.
Dr. Tarifa Alzaabi is a graduate of the UAE Government Leaders Program (Executive Leadership) and is certified as a trainer by the UAE Government Leaders Program. She holds a Ph.D. in Education and an Executive MBA in Business Administration with honors from the University of Sharjah and a Bachelor of Applied Science in Business Administration from Higher Colleges of Technology.
Back to Speaker List